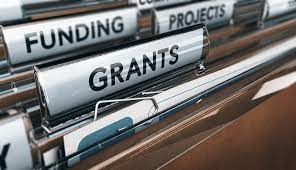 Project Approval Conditions/Requirements – Social Welfare Council
All the non-profit organizations or NGOs willing to obtain approval from the Social Welfare Council for a project must satisfy the following conditions (requirements). All such organizations must obtain prior approval from the SWC before receiving grants or donations from the foreign donors.
Shall follow the provision mentioned in the Social Welfare Act, Regulation and Directives.
Project shall not be operated with the activities prohibited by the prevailing law.

Project shall not be operated by receiving fund out of the prescribed amount allocated by the international non-governmental social organization working under the agreement with the Council.

While submitting an application for the approval without any Project Approval, the local level's monitoring/ supervision/ work completion report/ recommendation or action consent letter must be submitted.

Foreign Aid shall only be received in a way that is not contrary to the Anti-Money Laundering Act.

If any further clarification is required in the Project Proposal submitted to the Council, the planning section shall ask the organization to present the project and proceed with the approval process with necessary modifications.

Prior to the expenditure of the funds received by the organization pursuant to Social Welfare Act, it has to be spent only with the approval of the Council.

The organization shall have to make and implement regulations relating to administration and finance.

The organization shall comply with the institutional and project related court orders, government decisions and suggestions out of the investigation report, if any.

The provisions relating to purchase/maintenance of house, land and property shall be incorporated in the Constitution or Regulations of the organization.

The physical property purchased with the foreign aid shall not be sold or title be transferred without the approval of the Council.

The approved past project shall be monitored and evaluated, and the action plan regarding the implementation of the suggestions mentioned in the report shall be made and submitted.

The coordination shall be made with the concerned local body while selecting the target group to be included in the project.

Foreign grants received for the project shall be included in the data of the Government of Nepal Ministry of Finance.

The project completion certificate shall be obtained from the local body after the completion of the project.

The Council is not obliged to approve the proposal received without fulfilling the above mentioned conditions and procedures.


Disclaimer: The information published on this website is for general information purposes only, and shall not be construed as a solicitation or an offer for an attorney-client relationship.  No one should act or rely upon any information or response to a request for information automatically generated as a result of electronic searches on this website. Chintan Law Associates assumes no liability for such use or interpretation of the subject-matter.